APARTMENTPUP.COM is here to stay. Launched in the summer of 2013 in the New York Metropolitan Area, it will soon get viral. Do not miss out on getting onboard early, and we are going to make sure you will enjoy the ride!
Who?
We are real and happy to say hello! Meet the team: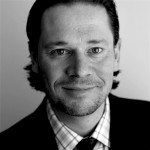 Blazej Cichy
Founder and CEO
– experienced real estate, financial, and investment advisor
– economist by education and trade
– natural born serial entrepreneur
– our dreamer and true believer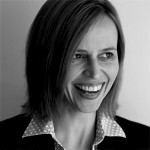 Agnieszka Cichy
Creative Director
– architectural designer
– interior designer
– artist
– our happy-go-lucky
[more crew to be introduced soon!]
What?
Anything from the apartment hunting process – selection, application, and closing; issues concerning moving in and out; best practices, tips and ideas for apartment decoration and interior design, and the overall quality of living in the apartment environment, is of our interest. We are aiming to provide personalized information on those topics, as well as several searchable databases of applicable information that we think might be of interest to our readers. We also want to create a marketplace for goods and services relevant to our subjects, as well as moderated user forums to exchange relevant information, opinions and ideas.
Where?
We start in New York, but wish to expand soon to other metropolitan areas and hubs of the country, where apartment leaving is a vital part of the local economy. And then, at some point, we will spread abroad.
And Why?
Our goal is to become an important voice in the conversation. We are not aiming to becoming "the one and only", but we want to be well known for our qualities – unbiased information, honest opinions, and helpful ideas. We hope to engage our audience in a dialogue of value to them. We want to become a valuable guide, resource, and marketplace for apartment dwellers.
We are in BETA, and more fun is coming soon, so Subscribe Now, and keep in touch!
And spread the news!